GAPAD SDG2 2016 Webinar:
End hunger, achieve food security and improved nutrition, and promote sustainable agriculture.
---
Tuesday | 20 September 2016 Time : 11.00am (East African Time)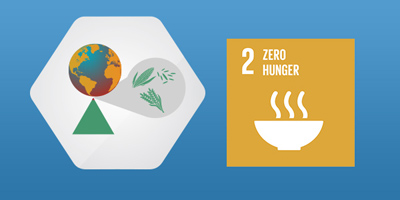 Global Action Plan for Agricultural Diversification (GAPAD) is an initiative to support the United Nation Sustainability Development Agenda 2030. Agricultural diversification will expand the current food systems through increasing species diversity and a more resilient agriculture ecosystem that include new crops for food and non-food uses.
The main objective of GAPAD SDG 2 (Sustainable Development Goal 2) Webinar is to stimulate the discussion on ending hunger and achieving food security. Agricultural diversification can improve nutrition, enhance food security and help alleviate poverty.
Outcomes of this webinar will be brought as a contribution to the Roundtable Forum on GAPAD SDG2 to be held in Nairobi on 25 & 26 October 2016 which is to identify the contribution of agricultural diversification to SDG2.

Webinar panel speakers and moderation are as follows:

Dr. Simon Anderson
Director
Climate Change from International Institute for Environment and Development (IIED, UK)
Presentation: "Diversification in support of sustainable agriculture in a changing climate: constraints and opportunities".

Dr, Walter de Boef
Senior Program Officer
Climate Change from International Institute for Environment and Development (IIED, UK)
Presentation: "Keeping hunger at bay - agricultural diversification as a global driver of food security and economic growth".

Dr. Namukolo Covic
Research Coordinator
International Food Policy Research Institute (IFPRI, Ethiopia)
Presentation: "Enhancing nutrition security and livelihoods - role of agricultural diversification".

Natalie Heng
Moderator
Natalie Heng, a freelance journalist and copywriter, is currently a contributor to the online science and development portal, SciDev.net. Prior to that, she was a journalist with leading Malaysian dailies i.e The Star and The Sun, and produced programmes for BFM Radio 89.9.

Copyright © Crops For the Future 2016, All rights reserved.
Our mailing address is: This email address is being protected from spambots. You need JavaScript enabled to view it.
Click here to download the GAPAD leaflet